About Trekking in Nepal
Trekking in Nepal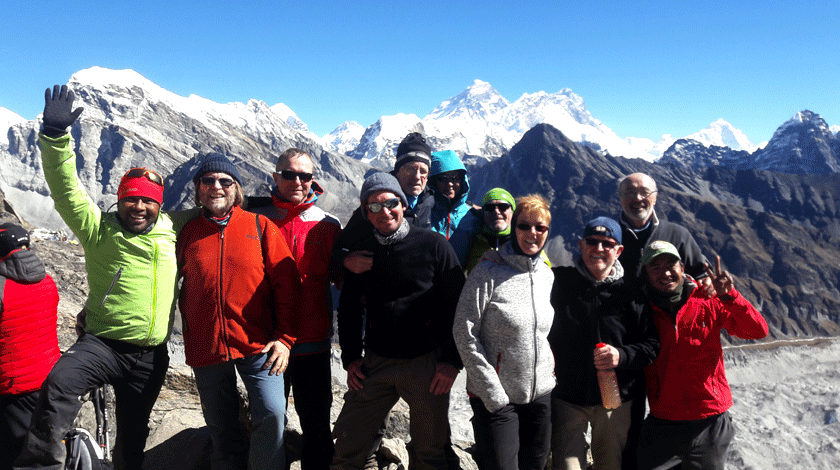 Trekking in Nepal
First Time Trekkers  to Nepal is like a Puzzles tricky, even though small Country between India and China, Spirit of mountain beauty and home of many landscapes and territory that attract umpteen adventure follower and Various Trekking Regions Top of the World Mount Everest, most beautiful Trekking Region Annapurna, Newly opened Trekking Trails Tsum Valley- Manaslu, easy Trek Langtang Valley, wilderness trekking region  and Challenges Trekking listed Makalu Sherpani Col, Rolwaling Valley, Kanchenjunga, Mustang, Dhaulagiri, and Dolpo.
Most of the new visitors worry about Trekking in Nepal name of high Mountaintop of the world Mount Everest and harder length of Manaslu – Annapurna Treks, but you don't have to be a physically fits or champion runner for Trek to Nepal, if you have a full of emotion to visit Nepal Trekking then listen to the song of your heart rhythm to goal your Dreams
The trekkers who love climbing and hiking, especially Nepal is a paradise to have unparalleled experiences of high-altitude trekking and to unknot the hidden mysteries of the Himalayan peaks. Also, with an excess of trekking options ranging from easy and moderate to challenging grades trekking and climbing, there is an opportunity for every kind of trekker and climbers, be it a beginner or an expert, to satisfy his craving for an enticing trekking experience for Nepal Trek.