About Trekking in Nepal
Trekking in Nepal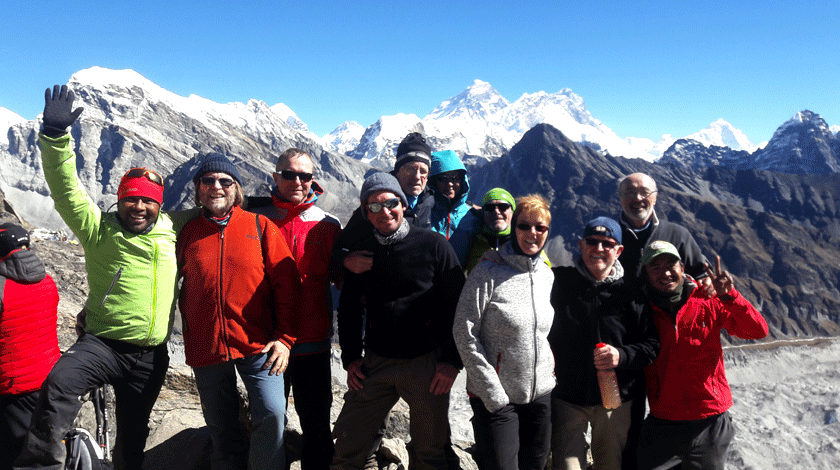 Trekking destinations in Nepal
Trekking in Nepal is like a tricky Puzzles for the first Planners, even though small Country between India and China, essence of mountain loveliness and home to numerous landscapes and territory that attract umpteen adventure devotees and numerous Trekking Regions Top of the World Mount Everest, world beautiful Trekking Region Annapurna, Newly opened Trekking Trails Tsum Valley- Manaslu, easy Trek Langtang Valley, wilderness and Challenges Trekking listed Makalu Sherpani Col, Rolwaling Valley, Kanchenjunga, Mustang, Dhaulagiri, and Dolpo.
Nepal Trekking is authentic image awareness educational Trip than you gain from school – universities, and of course way to keep fit you for long life. Most of the new visitors worry about Trekking in Nepal name of high Mountain top of the world Mount Everest and harder length of Manaslu – Annapurna Treks, but you don't have to be a physically fits or champion runner, Trek to Nepal, if you have a full of emotion to visit Nepal Trekking then listen to the song of your heart rhythm to goal your Dreams
The trekkers who love climbing and hiking, especially Nepal is a paradise to have unparalleled experiences of high-altitude trekking and to unknot the hidden mysteries of the Himalayan peaks. Also, with an excess of trekking options ranging from easy and moderate to challenging grades trekking and climbing, there is an opportunity for every kind of trekker and climbers, be it a beginner or an expert, to satisfy his craving for an enticing trekking experience for Nepal Trek.
Nepal enticing natural scenic splendours Trekking in Nepalese Himalayas is not only about satiating your chase for a mountainous expedition. but, it is also about admiring the nature's work of art that you are offered with on every twist and turn of your Nepal trekking journey. The awe-inspiring vistas of snow-laden Himalayan peaks, insecurely hanging glaciers, stunning waterfalls, milky-white streams, Bubble Rivers and crystal clear lakes will accompany you all along your trekking trails. The beauty of quaint high-altitude villages, multi-hued carpets of alpine flowers and a glimpse of rare Himalayan birds and animals is also something that will be captured in your memories forever. Needless to say, for photographers, birders and wildlife enthusiasts, mountain trekking in Nepal, is sure to leave them asking for more.
While an adventure trekking tour in Nepalese Himalayas, be prepared to manoeuvre your ways through narrow and steep ridges, cross chilled waters of gurgling streams and rivers, pass through narrow gorges, traverse through dangerous moraines and step through glacial beds. For an enriching diversified cultural experience: A trekking and hiking tour in Nepal also offers you with ample opportunities to marinate your feelings in different cultures and lifestyles experience from your Nepal trek.
Nepal Trekking, you can get a true insight into the Hindu culture. Festivals, lifestyle and cuisine of all these regions are also quite distinct and will definitely give you a glimpse of cultural diversities.